Our Story
MOVE Summit, Scotland's Animation Gathering, was conceived in 2016 as a collaboration between Edinburgh based animation studios Interference Pattern and Stampede.
Scotland has a thriving animation scene, spanning a vast array of creative areas like film, television, advertising, games, design, architecture, theatre and visual arts. But one challenge faced by the industry is to recognise how practitioners from these many different areas share a deep passion for the craft of animation.
The vision of MOVE Summit is a flagship industry event for the Scottish animation sector, which showcases the best work from throughout the industry, and offers a place for professionals to gather and get inspired.
The Evolution of Move
The first MOVE Summit took place in 2017. A one day event, the conference offered high quality presentations and workshops featuring talent from Scotland and the rest of the UK, topped off with speakers from VFX studio MPC.
MOVE Summit 2018 grew to become a two day event, spread over two venues. With a higher profile than before, the 2018 conference hosted international speakers, as well as legendary UK studio, Aardman Animation.
For 2023 MOVE Summit consolidates the tried and tested format of a three day event with a full day of focused programming for our Emerging Talent and a full two days of industry-focused content.
---
From simple beginnings, the conference has evolved into a thriving gathering place for our grassroots community. Participation from the international animation industry, and community, and partnerships with Scottish studios, has enabled growth and continued ambition. MOVE Summit is focused on developing stronger commercial connections throughout Scotland, the UK and internationally.
A Word From Our Directors
Welcome to the MOVE Summit
Interference Pattern is excited to bring you MOVE Summit 2023!
Returning to the historic Pleasance Courtyard in Edinburgh for our fifth MOVE Summit, with an array of world class industry speakers, workshops, screenings, receptions, exhibitions, demos and for the first time hosted business-to-business and freelance networking sessions. As well as our famous MOVE Late.
In recognition of the sector's support of the Summit and the increased industry cohesion through the provision of a dedicated three day event, we have this year secured funding support from Screen Scotland, and a new partnership with sponsored activities delivered by Screen Skills UK. 
We have lots in store for you in February, with more details to come soon.
We hope you will join us – save the dates, make your plans to be here, and book early – in fact book now!
Looking forward to seeing you in Edinburgh in February 2023!
Tom Bryant, Lucy Teire, Caroline Parkinson and Team MOVE 2023
Our Directors
---
Tom Bryant - Operations and Finance Director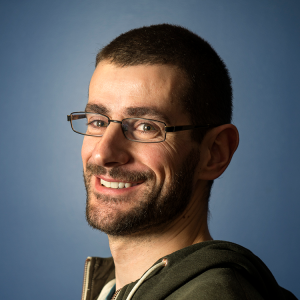 As a co-founder of Move Summit, Tom has held the official title of Operations and Finance Director for the past 3 years and will continue this role for 2020. As well as ensuring the seamless delivery of the summit from a logistical and financial perspective, Tom has defined and guided the essence of MOVE Summit is since its inception in 2017. Assisting with all aspects of the event and for 2020 working alongside co-directors Caroline Parkinson and Lucy Teire to deliver the biggest and best MOVE Summit to date.
---
Tom is the founder and Managing Director of Edinburgh based animation and visual effects studio, Interference Pattern and has loved working in the animation industry for the past 19 years.
He started his career in animation working as a 3d artist in 2000 with a focus on 3d assets, quickly transitioning to creating complex dynamic visual effects and delivering final cgi shots and sequences for TV commercials, game trailers and long format tv series. He has working for studios such as Axis Animation and Passion Animation Studios, in a range of roles such as technical director and lead 3d artist, on a diverse range of high end projects.
Tom founded Interference Pattern in 2008 whilst working as the lead cg artist on the 2011 Oscar-winning animated short film, The Lost Thing, which won the 83rd Academy Award for Best Short Animation.
He is also one of the founders of Animation Scotland, a newly formed trade body who's aim is to represent and promote the Scottish animation industry and lobby locally for the benefit of the sector.
Caroline Parkinson - Strategic Director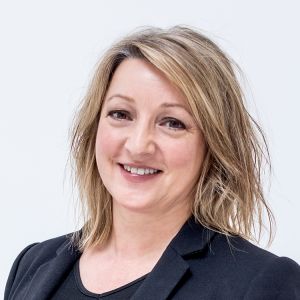 Caroline has supported MOVE Summit since 2017, joining us as a co-organiser and on-the-day host for our talent-focused Emerging Talent Day. Taking on the role of overall MOVE Director for last year's 3 day event, held at the Pleasance. For 2020 Caroline is planning and supporting the Summit's growth and strategic direction, alongside again assisting with Emerging Talent programme. She will also be found on-stage throughout the 3 days of MOVE, hosting and making sure that the energy and buzz for which MOVE Summit has become renowned, is in abundance.
---
Caroline is a freelance consultant currently on contract as sector lead for Creative Industries with the University of Edinburgh's Data Driven Innovation Programme. Her professional and personal creative background covers film, TV, design, music, fashion dance and photography.
Lucy Teire - Curation Director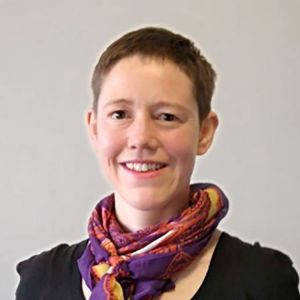 Lucy has been involved with MOVE Summit since joining Interference Pattern in 2017. Her role has involved putting together the program for the industry days, setting up MOVE Summit's short film strand, and generally lending a hand wherever it's needed. For MOVE 2020 Lucy is working with the wider MOVE team to deliver two days of inspirational talks, workshops and meet-ups. The focus, as ever, is to inform and inspire everyone who attends, and her favourite part of MOVE Summit is seeing connections form and relationships built.
---
Lucy is Head of Production at Interference Pattern animation studio in Edinburgh and has more than 15 years experience in the animation and visual effects industry. In her day-to-day role she oversees studio management and delivery of animation projects of all shapes and sizes, and she brings all those planning and organisational skills to bear in her role with MOVE Summit.