Our Story
Move Summit, Scotland's Animation Gathering, was conceived in 2016 as a collaboration between Edinburgh based animation studios Interference Pattern and Stampede.
Scotland has a thriving animation scene, spanning a vast array of creative areas like film, television, advertising, games, design, architecture, theatre and visual arts. But one challenge faced by the industry is to recognise how practitioners from these many different areas share a deep passion for the craft of animation.
The vision of Move Summit is to facilitate a flagship conference for the Scottish animation sector, which showcases the best work from throughout the industry, and offers a place for professionals to gather and get inspired.
The Evolution of Move
The first Move Summit took place in 2017. A one day event, the conference offered high quality presentations and workshops featuring talent from Scotland and the rest of the UK, topped off with speakers from VFX studio MPC.
Move Summit 2018 grew to become a two day event, spread over two venues. With a higher profile than before, the 2018 conference hosted international speakers, as well as legendary UK studio Aardman.
From simple beginnings, the conference has evolved into a thriving gathering place for our grassroots community. Participation from the international animation industry, and partnerships with Scottish studios, have enabled growth and continued ambition. Move Summit is focussed on developing stronger commercial connections throughout Scotland, the UK and internationally.
A Word From Our Director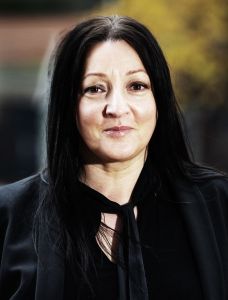 On behalf of the team I am delighted to welcome you to the Move Summit for 2019.
Thanks to you, the animation community, and your support and enthusiasm, Move has grown each year. This is what we are all about –  building an enterprising and connected animation community that develops stronger commercial relationships throughout Scotland, the UK and internationally.
So this year we have taken a bold step to take over the Pleasance Courtyard to host our largest capacity yet, of over 300 delegates, on one site, so you can better forge these connections together.
In support of this vision and the animation sector, as the leading Scottish animation studio, Axis Studios are partnering with MOVE this year to deliver our biggest, boldest and best ever Move Summit.
We have lots in store for you in February with Pixar, Gobelins and Smith & Foulkes joining us, to name but a few of the speakers we have lined up. As well as exciting keynote speakers, we will have demos, panels, workshops, showcases and of course, fun at Move Late.
We hope you will join us – save the dates, make your plans to be here, and book early – in fact book now!
Looking forward to seeing you in Edinburgh 20-22 February 2019!
Caroline Parkinson
Director, MOVE Summit 2019